Immersive Wellness Retreat February 4-6, 2022 at the Marriott Grand National in Opelika, AL
The Auburn Marriott Opelika Golf Resort & Spa is pleased to announce its first hosting of their inaugural "Wellness Weekend" experience celebrating a healthy lifestyle in coordination with their remarkable Spa, Culinary Team and Educated Trainers and Speakers. Join us and immerse yourself and a loved one or friend in all our 4-Star, 4-Diamond resort has to offer, allowing you to refresh and revitalize from the inside out!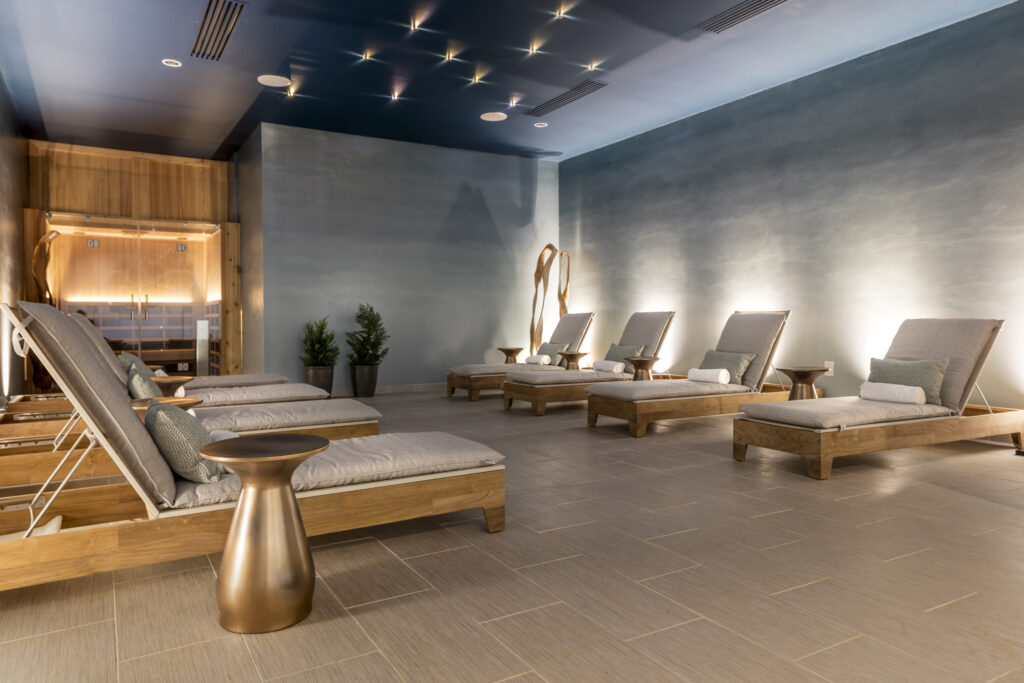 The Spa at Grand National, Marriott's #1 Spa in North America, 2019
Wellness Retreat Experience
Friday, Feb 4th Day One
6pm – VIP Wellness Welcome Party
Saturday, Feb 5th Day Two
9:00am– Enjoy a plated breakfast from our Executive Chef curated for your wellness needs. This meal is sure to energize your mind, body and soul!
10:00am- Begin 2022 armed with the skills and resources necessary to remain grounded yet flexible as you progress into your best year yet! Eloise Stewart will introduce the fundamentals of "timing" and what that really means.
11:30am– Hands on Instruction – How to make fresh juices and smoothies in your home. Fresh juices are proven to help in good bacteria growth, digestive health, regulate blood sugar, and lower cholesterol!
12:30pm– "Eat Local" Lunch & Learn – Understand the benefits of eating "local" and how this will help you reach your overall wellness goals
1:00pm- Nutrition and Dietetic Q & A with members from the Auburn District Dietetic Association
1:30pm– Intro to Racquet Sports – Our Tennis Pro Travis will demonstrate how the sport of Pickleball or Tennis can be a fun and sociable way incorporate wellness into your weekly routine.
2:30pm – Free time – Enjoy more time on our first class racquet facility, cruise around Grand National on our cruiser bikes, or for the more adventurous, take to the trails on our trail bikes or enjoy the spa.
5:00pm– Wine and Food Pairing – Join our experienced food and beverage professionals to understand what makes a wine pair with food and how to choose your own pairings at home. Happiness is important to have overall wellness and this demo is sure to bring you happiness!
6:00pm- Dinner at leisure
Sunday, Feb 6th – Day Three
9am- Enjoy a complimentary Continental Breakfast buffet in Southern Oak Restaurant where you can practice making educated choices to improve your overall wellness.
10:00am– Eloise Stewart is back to help wrap up the learning and healing opportunities experienced from the weekend and the tools to continue your wellness journey beyond the weekend.
11:30am- Free Time – Use this time to exercise in our first-class fitness center, take a virtual fitness class, or just relax in one of many options in our Spa.
1 Day Wellness Retreat
Saturday, February 5th 9am-6pm
Includes: Breakfast, Smoothie Demonstration, Lunch, Wine + Food Pairing, Wellness Swag Bag, Being Well Workbook, $150 Spa Credit
$385 per person
2 Day Wellness Retreat
Arrive: Friday, February 4th
Depart: Sunday, February 6th
Includes: 2 Night Overnight Accommodations, Breakfast, Smoothie Demonstration, Lunch, Wine + Food Pairing, Wellness Swag Bag, Being Well Workbook, Complimentary Access to the Spa, Enhanced Fitness Center & Virtual Training Studio
$599 Total for 1 Guest
$859 Total for 2 Guests