Join the Heather Thomson Rock Shop Retreat March17-20, 2022 at The Grand Hotel in Point Clear, AL
Heather Thomson selects The Grand Hotel Golf Resort & Spa to host the Rock Shop Retreat, a wellness event, incorporating Nutrition, Yoga, Fitness, Body Balancing Therapies, Spa Treatments, Nature Experiences and Life Enhancing Workshops. Join the retreat to get focused on you March 17- 20 for a 3 night, 4 day all-inclusive immersion retreat at the historic Grand Hotel Golf Resort & Spa in Point Clear, Alabama.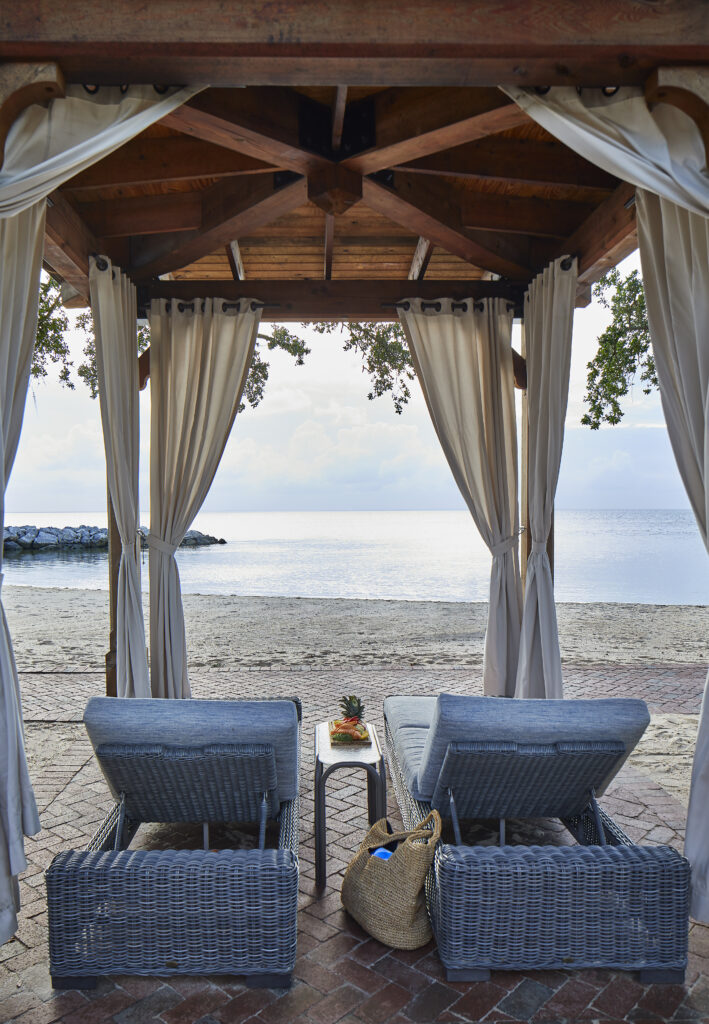 When you believe in yourself, you're always rock-solid! Be the business person you've always wanted to be, the healthy person you've strived to be, reach for any goal you think is unattainable, with no obligation to anything other than yourself. Jump off that hump and grasp onto your own narrative. The Rock Shop Retreat will leave you with sustainable tools to incorporate into your daily life to set you up to pursue your purpose, reach your goals, and overcome the barriers in the way of the life you want to be living.
At the Rock Shop we'll fill you with gratitude and excitement. Through one-on-one interactions, meaningful discussions and methodologies, we'll build and renew a positive mindset that will leave you restored, rejuvenated and ready to surrender to the good around you! This immersion workshop is designed to help you embrace the suck, lean you into your power, face your goals head-on, and to renew your own positive-narrative for the journey ahead.
Drawing on Heather's experiences as a creative force in the fast-paced world of celebrity fashion, her leadership roles as an entrepreneur/CEO, philanthropist, and health-coach; to lessons-learned braving the phenomenon of reality TV, and, as a high-altitude adventurer, mother of two and wife…she's had her share of hard knocks! Throw in a pandemic? Heather is ready for a rock-solid retreat! Or, the calm before the storm, as she likes to call it, it's all about perspective. And at The Rock Shop, it's all about you. Ready, Re-set, Rock!
The Rock Shop Inclusive Retreat
Accommodations at the Award-Winning Grand Hotel Golf Resort & Spa
Meals and Beverages (non-alcoholic). *Meals include Thursday Dinner-Sunday Lunch, Friday Dinner on own.
One-on-one development sessions with Heather Thomson, $200 Spa Credit (based on package purchased), Wellness & Nutrition Counseling, Fitness Classes, Intimate and Group Meditation, Vision Creation, Fire Pit Gatherings, and Exclusive Swag Bag sponsored by LAGOS Fine Jewelry.
Thursday, March 17th
Check-in to The Grand Hotel Golf Resort & Spa
5:00pm Meet & Greet with Heather Thomson Cocktail Event & Swag Bag Reveal
6:30pm Group Dinner
8:00pm Fire Pit Gathering
Friday, March 18th
7:30am Morning Stretch – The Power of Ritual!
8:30am Breakfast – Food is Fuel
10:00am Fitness Class- Aqua Fit
12:00pm Rock Shop Workshop
1:00pm Group Lunch
2:00pm-4:00pm Private Spa Event
6:00pm Group Dinner at Southern Roots
8:30pm Fire Pit Gathering
Saturday, March 19th
7:30am Morning Ritual and Stretch
8:00am The Power of Nature – Forest Bathing Workout
8:30am Group Breakfast
12:00pm Rock Shop Workshop
1:00pm Group lunch
2:00pm-6:30pm: Enjoy the Spa or Resort Activities
6:30pm Group Dinner Hosted by Heather Thomson
8:00pm Fire Pit Gathering
Sunday, March 20th
8:00am Morning Ritual & Yoga
9:00am Group Breakfast
10:00am Rock Shop Workshop
11:30am Outdoor Fitness Class
12:30am Group Lunch & Conclusion
Spa Resort View
Single Occupancy $2699
Double Occupancy $1795 per person
Spa Marina View
Single Occupancy $2769
Double Occupancy $1895 per person
3-Day Attend Only
$1,750 per person